High quality information is a key outcome of effective behaviour tracking.
When staff have access to high quality information they develop a deeper understanding of behaviour, build stronger relationships with students and colleagues and hence they become more effective practitioners, confident about making a positive difference to pupils' progress and well-being.
Recording (collecting data) is just the first step in behaviour tracking. Recorded data then needs to be analysed to organise it and present it in a particular way to produce meaningful information which has real purpose in supporting and developing practice. This is what Sleuth does, very effectively (overview).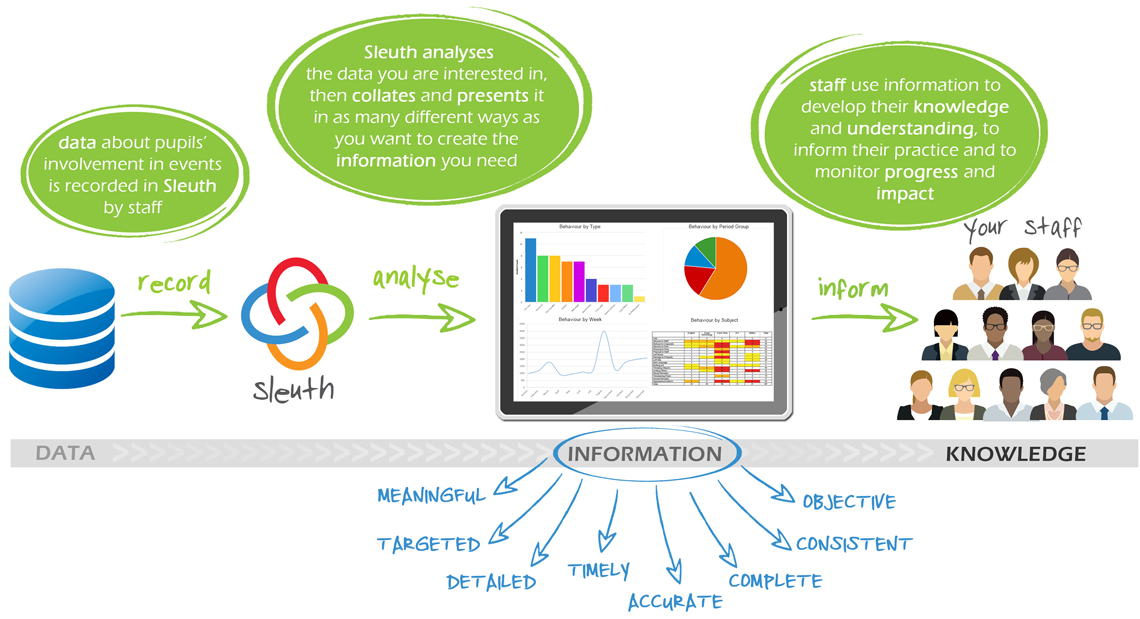 The quality of information is crucial; if the data you're collecting is not objective or detailed enough, or the analysis of it is not timely or robust, then the resulting information is unlikely to be of sufficently good quality and hence not reliable (and potentially damaging) for planning or decision making.
Sleuth gives a consistent structure to all the data that you choose to record then uses a powerful and flexible analysis tool to process and present high quality information that is always: accurate, meaningful, detailed, timely, targeted, objective and complete.